Duck Bills Family Story Trail – Stoke
Join Duck Bills for a great railway adventure!
Go exploring and enjoy a fun, family story trail through Stoke as you help Duck Bills to find out more about the history of Stoke and the railway. Follow the story trail map from Stoke Library to Stoke-on-Trent Train Station discovering lots of interesting facts and completing challenges along the way.
Copies of the story trail can be collected from Stoke Library, Stoke-on-Trent Railway Station or you can download a copy here.
This story trail has been created by Stoke Reads in partnership with North Staffordshire Community Rail Partnership. It was jointly funded by Avanti West Coast and the Community Rail Network.
A series of short character videos are available to complement the story trail. These can be accessed using QR codes on the Duck Bills Character Video QR Sheet. You can download a copy here. The videos are not essential to completing the trail but do offer a fun addition. The performances and video were supplied by B Arts.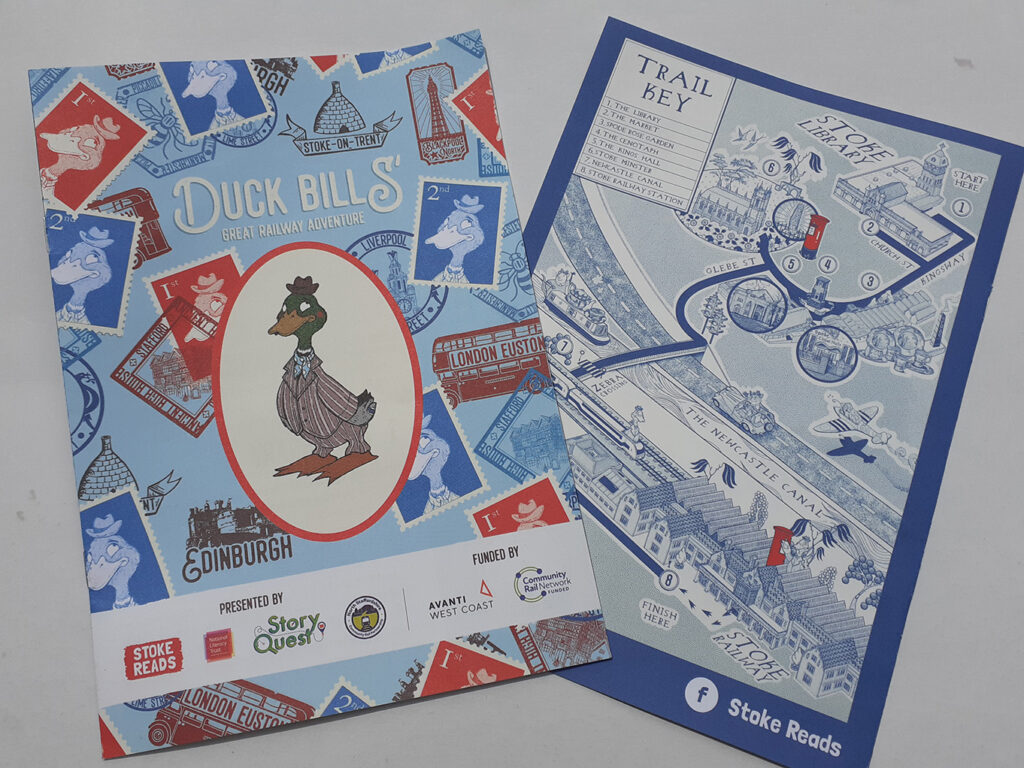 The booklet is a 4MB PDF file that opens in a new window.
The QR sheet is a 400KB PDF file that opens in a new window.